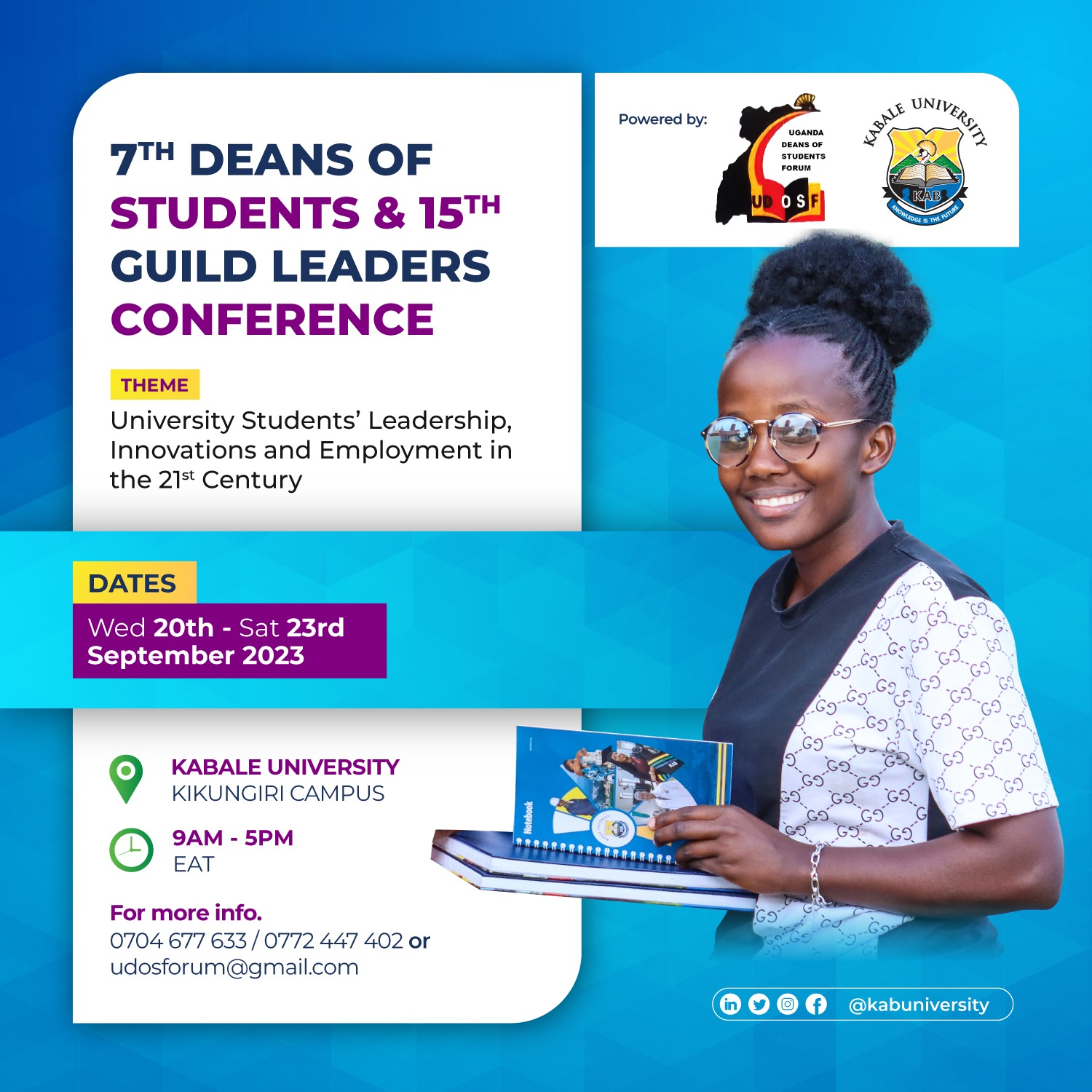 Date
Wednesday, September 20, 2023 9:00 AM - Friday, September 22, 2023 5:00 PM
Event Details
Join us for the highly anticipated event:
The 7th Deans of Students & 15th Guild Leaders Conference
Theme: University Students' Leadership and Employment in the 21st Century
Date: September 20th to 23rd, 2023
Time: 9:00 AM to 5:00 PM
Location: Kabale University Kikungiri Campus
This conference promises enlightening discussions, workshops, and networking opportunities. Don't miss the chance to explore the dynamic relationship between university leadership and employment prospects in the ever-evolving 21st century landscape. Save the dates and prepare for an enriching experience!
For more information;
Event Venue
Kabale University Kikungiri Campus
Status
Expired
Event Type
Target Audience